The world is moving fast and the web even faster. Standards and technologies change on an almost daily basis. Using an HTML5 Document Viewer can help you in your day-to-day website needs, but how?
An example of this ever shifting landscape is when Steve Jobs went to war on Adobe's Flash technology – Thoughts on Flash – Steve listed in over 1500 words why he believed Flash should be a thing of the past, why it was never a good idea and what would replace it.
In steps HTML5, In Steve's own words:
Apple has adopted HTML5, CSS and JavaScript – all open standards. Apple's mobile devices all ship with high performance, low power implementations of these open standards. HTML5, the new web standard that has been adopted by Apple, Google and many others, lets web developers create advanced graphics, typography, animations and transitions without relying on third party browser plug-ins (like Flash).
This among other reasons is why we've build Doc Conversion API, our aim is to provide a HTML5 document viewing experience that does away with power hungry plugins that result in instability in your browser of platform.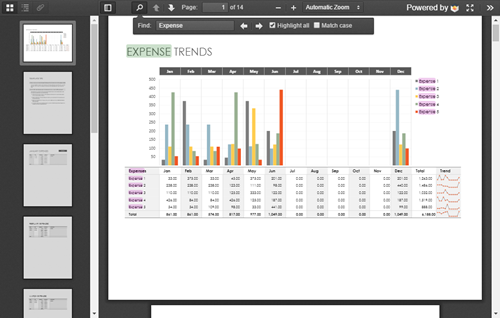 Features of Doc Conversion APIs HTML document viewer include:
Multiple Document Format Support

Most common file formats including PDF, DOC, DOCX, XLS, XLSX, PPT, PPTX, MSG files and many many more.

Cross-platform compatibility

Your end users will be able to view documents from any web-enabled device that has an HTML5 capable browser, including

IE8+, Microsoft Edge,Chrome, Chrome for Android, Firefox, Safari 5+, Mobile Safari

Supported Devices

iPhone / iPad
Android smartphones and tables
Windows Mobile
PC + Mac

HTML5 based text rendering

You'll be able to select, copy and paste text from within your documents
This also enables find and highlight functionality within your documents

A easy to use Web UI – NO PLUGINS NEEDED!

Scroll through your documents easily
Simple and intuitive thumbnail view
Landscape and portrait document views are supported
Download your documents or print them from the browser

Super easy to install and deploy

Install our HTML5 document viewer in around 6 minutes (That was our fastest deployment yet!)
No downloads or installs for your customers to wrestle with
Fully feature REST API, allowing you to embed the HTML5 document viewer within your own apps
On-premise or cloud based install
WordPress, Umbraco, Dot Net Nuke, HTML Website, PHP website support

Super friendly and English speaking support team
If you're looking for a lightweight, easy to install HTML5 Document Viewer for your website or application, just sign up for a free account or get in touch, we'll be really happy to show you around.